The pandemic lockdown has thrown many of Ireland's SMEs into a cash crisis. Businesses are faced with a one-two knock-out punch. Firstly, they face the problem of meeting the standing cost of overheads, like rent, utilities and insurance. Secondly, they must grapple with the issue of outstanding debtors, refusing to unable to pay.
Cash is vital in these circumstances. Businesses are on high alert to retain as much cash capital within their business for as long as possible. But how many businesses understand that limiting tax outflows and accelerating tax inflows is a vital element when it comes to maximising their cash resources?
A proper tax review can save a business a great deal of money. Consider the following steps that all businesses should make:
1. Make Full Use of Revenue's Covid-19 Concessions
Keep an eye on Revenue's advice for tax payments. Revenue announced in March that they would not impose a late filing surcharge, penalties or statutory interest on late payments of tax liabilities for VAT and PAYE until further notice.
Moreover, Revenue announced that they have suspended late filing surcharges on Corporation Tax returns which were due to be filed by 23rd March 2020. They would also suspend imposing restrictions on prior-year loss relief or intra-company loss relief on late returns
Don't hesitate to take advantage of these concessions to improve your business's cash flow.
2. If Your Business is Making a Loss, Put it to Work as Quickly as Possible
Many businesses that have been profitable up to now are experiencing trading losses. If your business is one of these, be aware that there are opportunities to use the loss to claim a refund of tax or to avoid a tax liability. These include the following:
When it comes to paying preliminary tax, take care to understand the rules. If your company's corporation tax liability is less than €200,000, it is classed as a small company. Small companies have the choice to pay 100% of the previous year's liability or 90% of the current year's liability.
So, if your company is presently making a loss, you should base your payment on the current year's results. If you foresee a loss, then your preliminary tax payment will be nil.
If your company has paid corporation tax for last year and it has a current year loss, the loss can be carried back against last year's profits and a refund of tax can be claimed. To do this the business will need to prepare its financial statements as quickly as possible and to file these with Revenue as soon as possible.
If your business is unincorporated and is making a loss at present, there will usually be ways in which it can utilise this so as to either limit a tax outflow or generate a tax refund. Professional advice is essential.
3. Claim Refunds at Once
Professional Service Withholding Tax (PSWT)
Revenue announced that they will work with companies that have applied for an interim refund of PSWT withheld on professional services payments. During the pandemic, Revenue will accept applications for an interim refund made via the online Revenue MyEnquiries messaging service. Soft copies of F45 and F50 documents will also be accepted, in lieu of hard copy originals.
Bear in mind, the usual requirements for making a claim for an interim refund of PSWT are still in place: the profits for the period immediately preceding the current claim period need to be finally determined, the relevant assessments returned to Revenue and the tax paid or an instalment payment plan put in place to pay off the tax liability.
Research and Development (R&D) Credits
Research and Development tax credits are worth 37.5% of the cost of the expense. They are therefore extremely valuable and should be used to the full. They are available for companies that invest in new areas of science and technology. These credits can be used to reduce a company's corporation tax liability. However, if your company's R & D tax credits are in excess of your corporation tax liability, then you may be entitled to receive a refund of that excess by way of a series of instalments.
During the pandemic, Revenue have confirmed that they will work to expedite the payment of any instalment of excess R & D tax credits that is due to be paid in 2020, bringing forward the normal payments dates to help business increase their cash liquidity. Remember, however, to ensure timely payment of the excess credits, your company's corporation tax return for 2019 must be submitted!
Review Your Capital Expenditure not only for the current Year but for the Previous 4 Years
It's easy to buy an asset and forget to claim the tax-deductible capital allowances that may go with it. Go through your assets purchases and double-check your capital allowances schedules. The questions you need to ask include:
Have you claimed all the allowances you are entitled to claim?
Have you claimed the allowances at the right rate? Remember, if you purchased energy-efficient assets, you may be able to claim 100% of the capital allowances on the asset in the first year.
Have you unused capital allowances from prior years that might be used to reduce your corporation tax liability?
4. Defer the Close Company Surcharge
Most SMEs are close companies. If your company is a close company and has income from dividends, rental properties, interest or royalties, it may be liable for the close company surcharge. A surcharge can add up to a considerable additional liability on your corporation tax return.
Alternatively, if your company is a professional service close companies trading as an accountant, engineer, etc. it could also be liable to the additional surcharge. Companies can reduce their potential surcharge by paying out dividends up to eighteen months after the end of the accounting period.
You should take note that Revenue have extended the time period for paying out relevant dividends to reduce the close company and professional service company surcharge. Businesses affected by Covid-19 now have an additional nine-month window in which to pay a relevant dividend.
To put this in date form: Company A's year end is 31 December 2018. Normally, to avoid a close company surcharge, they would need to pay out all relevant dividends by 30 June 2020. With Revenue's extension, however, this deadline has been pushed out to 31 March 2021!
5. Cut Out Unnecessary Compliance Costs
Is your company part of a group? Are all of the companies in the group trading or does the group include dormant or non-trading companies? Is there a reason that you've retained these dormant companies?
Even dormant companies are obliged to make tax returns to Revenue and submit company returns and accounts to the CRO. Unless the dormant companies are there for a reason, your business is incurring unnecessary and expensive costs that will help drain its cash reserves. Take this opportunity to give the group company structure a hard look and cut any non-essential company structures.
6. Aim to Pay Tax on Income at Corporation Tax Rates Wherever Possible
While it may seem bizarre to talk about setting up a company in the middle of a lockdown, it's at times of crisis that tax-planning such as this is essential in order to be best prepared for the forthcoming months. If you have a sole trade that you were considering incorporating or a service activity that can be better operated through a company start preparing the groundwork now.
Keep focussed on cash. An important benefit of incorporation relief is that cash at bank is not included in the list of assets that must be transferred over to the new company. As shareholder, you are entitled to retain the cash and either put it to use for your personal benefit or invest it in your company as a director's loan.
The added benefit of the latter option is that as the lockdown eases and the economy recovers, you can extract this cash from your company tax-free. Not only do you potentially save on stamp duty and capital gains tax costs on the incorporation of your trade, you will be able to extract cash from your business without incurring a charge to PAYE, as you would if you took the money out as salary.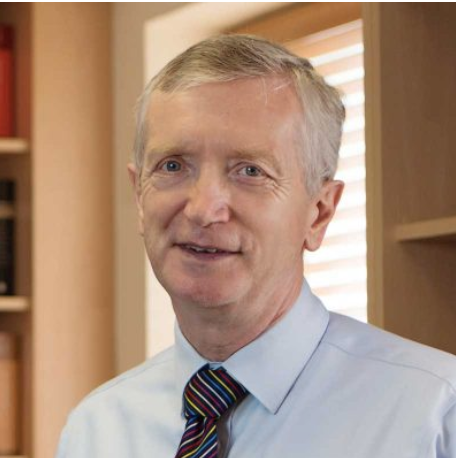 Reviewing a business's tax affairs is one of the tax services that we provide and the points that we have mentioned, above are just some of the approaches we take to limit tax outflows and accelerate tax inflows. If you would like to talk to us about using Tax-Check in your business, ring Joe McAvoy at 021-4321321 or email him at joe.mcavoy@mcavoy.ie
Copyright © 2020 McAvoy & Associates, All rights reserved.